Walking Together
Remembering those that lost their lives at Markham Colliery.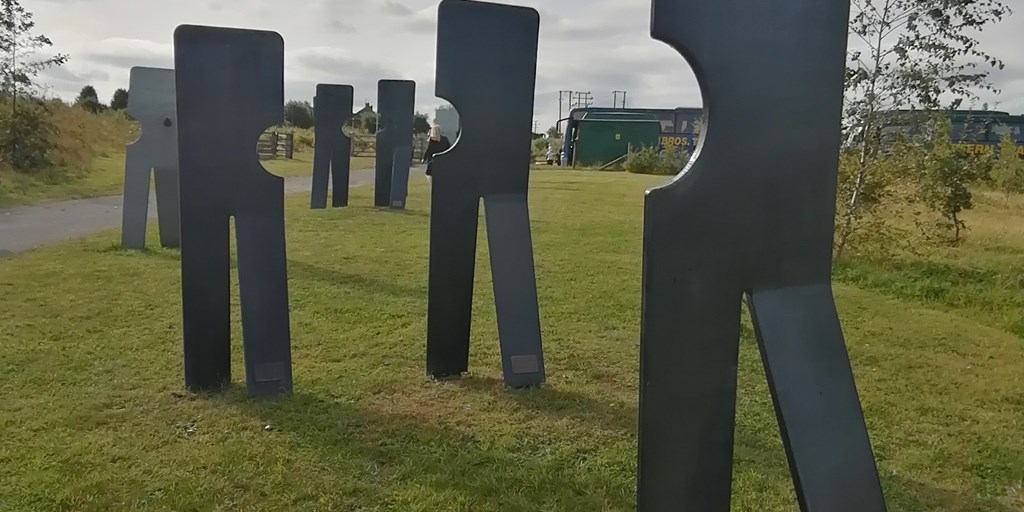 Walking Together is a mining memorial at Markham Vale Business Park which commemorates 106 miners who lost their lives in three mining disasters at Markham Colliery in 1937, 1938 and 1973.
The memorial takes the form of steel figures showing the men 'walking together' too and from the mine.  Some men walked together every day and each figure has an allocated place along the route.  Some figures are galvanised and some are patinated...those galvanised represent miners walking towards the mine and the patinated figures represent those walking home after a day down the mine.  Each figure is identified by a single bronze tag which is crafted to show the name of the miner, his age, job role and the year of the disaster in which he lost his life.
Designed by our great friend and artist Stephen Broadbent and commissioned by Derbyshire County Council to date 77 of the 106 men who died have been commemorated.  Fund raising continues for the remaining figures.   CB Arts are proud to be part of the team delivering this project and also proud to sponsor a figure dedicated to the memory of Joseph Birkin who died in the 1973 disaster.