Cantilevered viewing station given green light.
A cantilevered viewing station which Chris has designed for a Lake Distrist ghyll has been granted planning permission.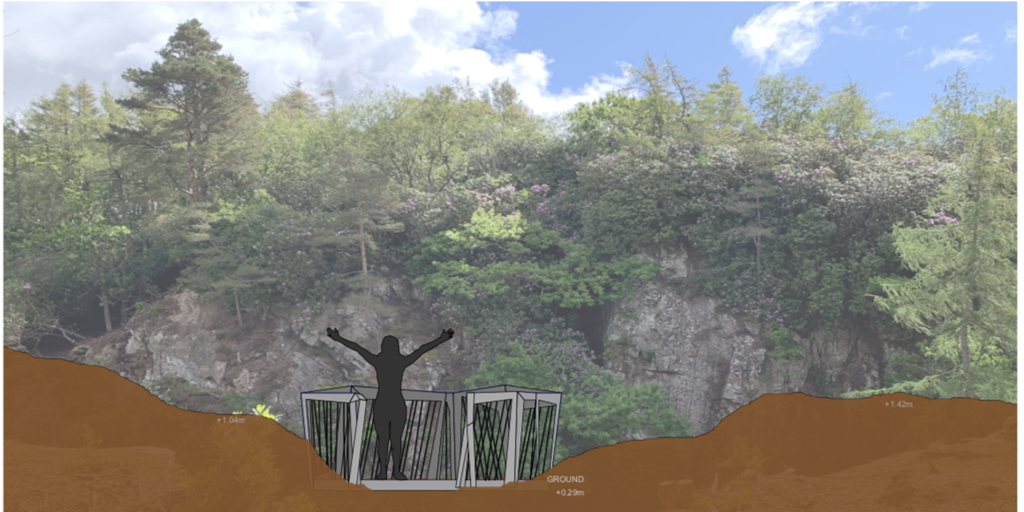 Stanley Ghyll at Eskdale is a 60 foot high waterfall in a dramatic and deep narrow gorge.
The inspiration for the cantilevered viewing station comes from the dramatic walls of fractured rock in the ghyll. These faceted and angled surfaces will be mirrored in all aspects of the structure; from the deck and rising up through the guardrails.  The structure will feel like it is extending from its surroundings. The path along the cantilevered platform will open out as you approach the cliff edge. Sections of the flooring will be open mesh so as you step out the brave can experience the ghyll from a unique perspective. The aim is to create a unique visitor experience and show off the drama and beauty of the Ghyll.
Manufacture is set to take place over February - March with installation planned for the Spring.