Bespoke balcony creates fantastic outdoor space.
Chris has designed a balcony to create the perfect outdoor space in a lovely family home.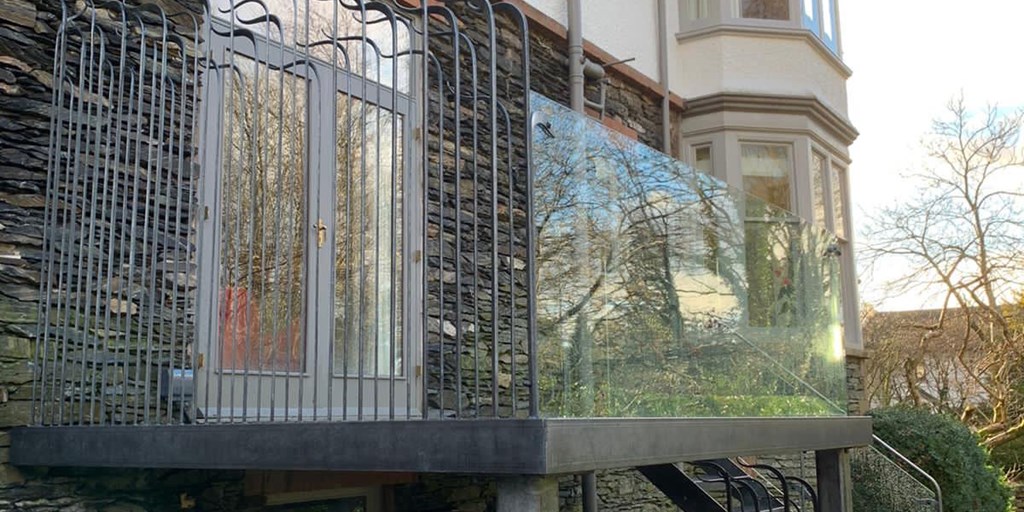 Chris was approached to design a bespoke balcony for a lovely family home in Windermere.  The owners were looking to remove an existing wooden balcony which had seen better days and replace it with something which would create a focal point for outdoor entertaining.  The design includes a forged railing side panel with matching fixings, glass panelling and fluid forged handrails to create a seamless feel.
The balcony is made from galvanised steel with a patinated finish.  The flooring is a specialist exterior decking and the toughened and laminated glass panels sit neatly into a custom made frame to create the seamless/fixing free look.
We think it looks mighty fine.