Keeping it in the family
Garden sculpture celebrates a special family bond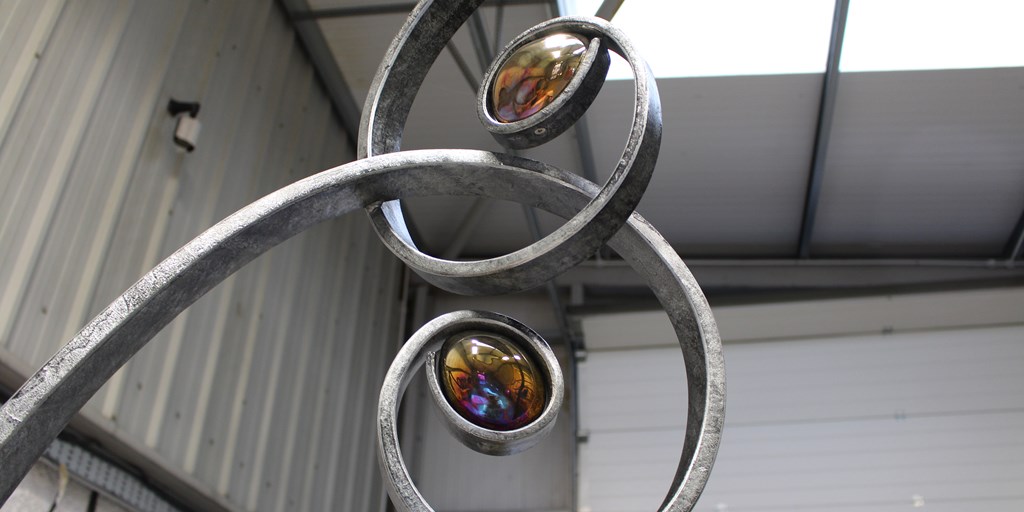 Chris was approached to design a bespoke garden sculpture which celebrates the special bond between family.
The brief from the client was to create a sculpture representing the parents and three children.  Chris chose intertwining forged tapers finished with polished stainless pebbles.  The tapers are formed at various heights to reflect the differing heights of the individuals.
The sculpture is located in a wild flower bed at the family home and we are really looking forwards to seeing more photos of the finished piece throughout the season as the garden bursts into life.