You gotta roll with it!
We were certainly on a roll with the design of this fantastic new outdoor space.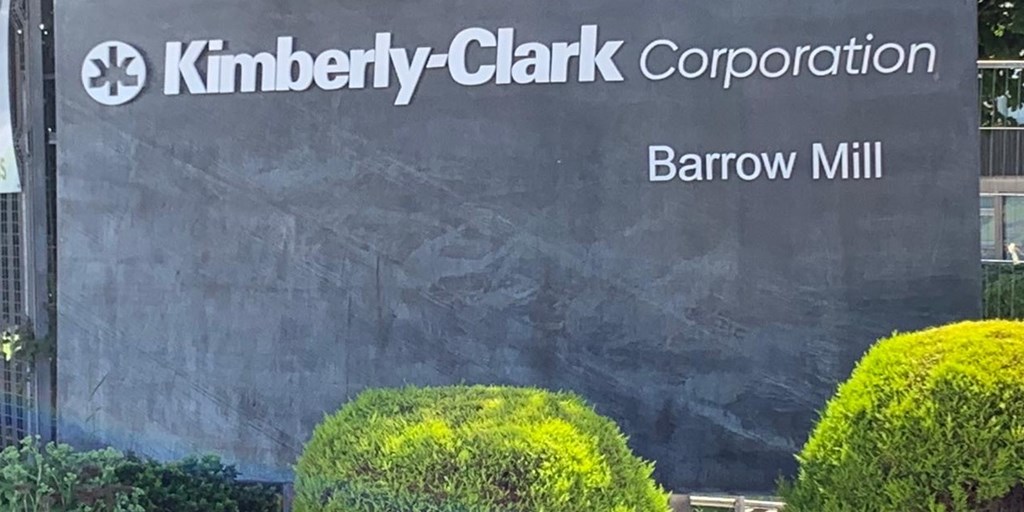 No job is finished until the paperwork is complete, and for our latest commission, there couldn't be a truer word said.
We were delighted to be approached by a major manufacturer in Barrow in Furness with the brief of designing an outdoor area at the business premises, as part of a wider development and significant investment works at the factory.  It was to be a calm and peaceful area for staff and visitors to meet and spend time, with a combination of useable areas and feature sculpture.
After an initial site visit Chris found inspiration for the design from the products made in the factory and based the concept around the production process for one of their best-known household brands.  The finished design encompassed all the required elements as one, to create the appearance of one continuous fluid rolling design; benches flowed into tables, into bins, even being inset into the pathways before finally emerging up into the air to create a sculpture of unravelling ribbons.
In-lays feature logo designs to highlight the company's portfolio of brands and a bold main entrance company sign was created featuring laser cut powder coated lettering on a large, rolled metal plate. The sculpture includes lighting which shines through the perforations in the steel plate creating a different feeling and mood in the evenings.
Every element was designed by Chris and CB Arts managed all sub-contractors on site for the whole project including landscapers and ground works, garden designers, tarmac, resin pathways, plant and tree suppliers to deliver the wider works.
We hope staff and visitors enjoy using the space for years to come.