Birds are something very close to our hearts here at CB Arts; you'll see them pop up in a lot of our designs and it just so happens we have recently completed a beautiful bespoke bird table for one of our clients as a special birthday gift.   Needless to say we think the finished piece is just stunning.  Scroll on for a look at the finished design and a few of our favourite bird related projects plus a few facts from the forge.
We are often asked bout the inspiration behind our logo design....and well, Chris's daughter is called Wren hence why the logo features this lovely little bird.

The finished design for the recent bird table created in the workshop - ready to go to its new home.  We worked with the client to decide on height, size and detail.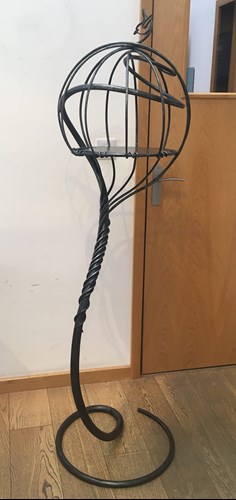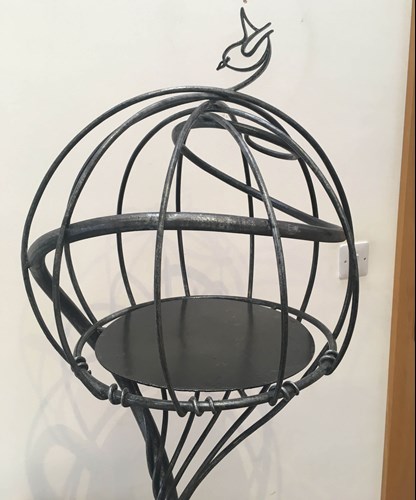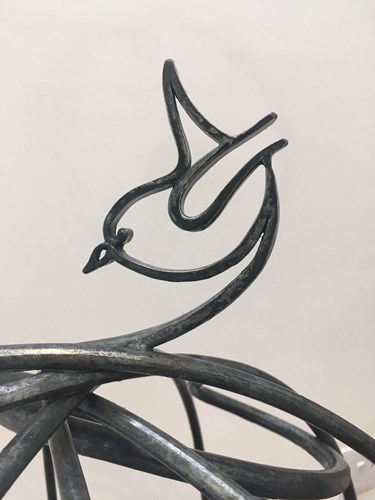 You may have seen an owl or two in our work - who could forget our beautiful bronze owl sculpture which is perched on the branch of a felled metal tree in the grounds of a private estate in Cumbria.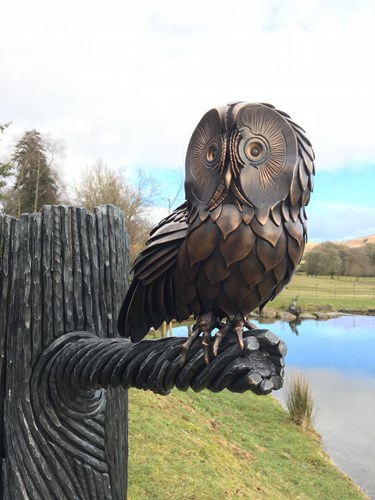 Sticking with the owl theme, this gate design features an owl in flight.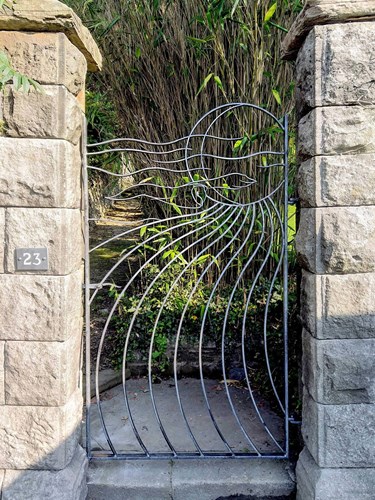 One of the largest bird themed sculptures we have created was a beautiful swan for Great Ormond Street Hospital.  The sculpture sits in a central internal courtyard of  the hospital - viewable from patient rooms and is dedicated to those suffering from SWAN (Syndromes Without A Name).  Photo shows the swan 'flying' in above the London skyline.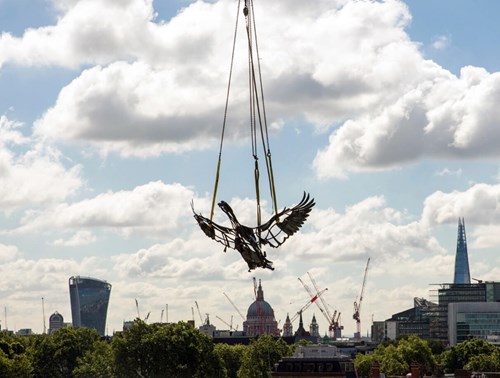 One of Chris's first sculptures was a magnificent Heron for Windermere Junior School.  The sculpture was also on show at the Holker Garden Festival.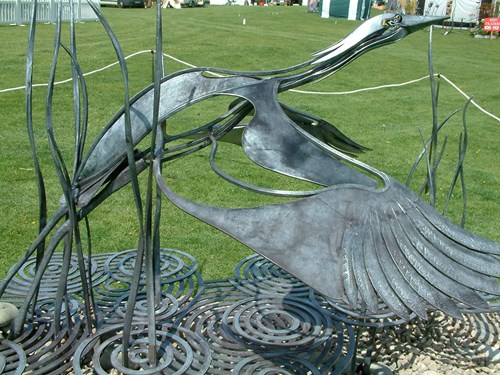 Birds of the Bay.  Seven simple yet striking interpretation sculptures designed by Chris are located at seven key sites around Morecambe Bay each featuring a bird found in The Bay.  The pieces were commissioned by the Morecambe Bay Partnership to heighten awareness of the importance of the Bay as one of the top 3 places in the UK for attracting wintering birds.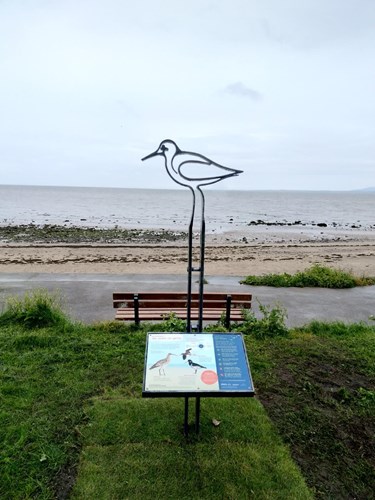 The 'Books to Birds' sculpture at Dowdales School in Cumbria represents the journey in learning which gives the building blocks to 'fly high' and be the best you can be.  Built in Corten and stainless steel.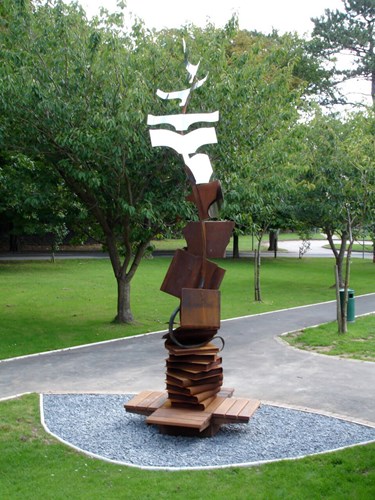 Two of the seven sculptures Chris designed for The Semple Trail at Lochwinnoch Renfrewshire are inspired by the birds found around Castle Semple Loch.   The piece at Loch Shore features a patinated steel bench designed as a folded map whilst Tod's Seat is built in weathering steel and sits within the RSPB nature reserve.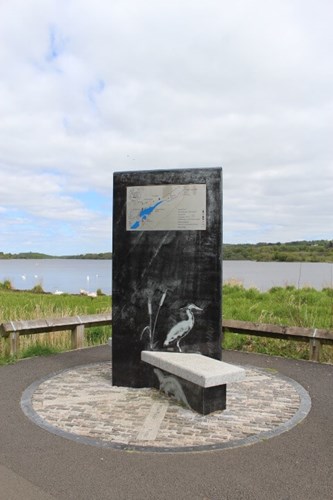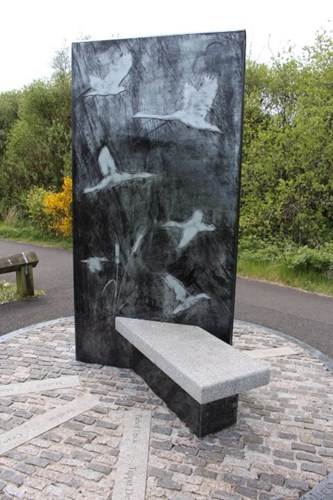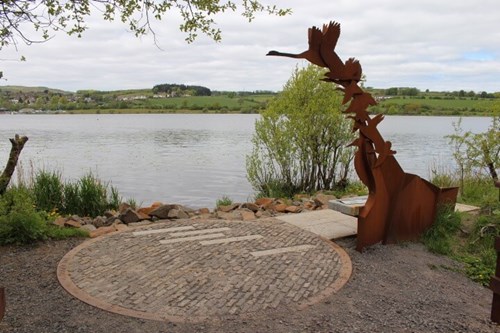 All of our work is inspired by its surroundings to create a true sense of place and Chris particularly loves to incorporate elements of nature.  To see more of our work that's influenced by wildlife take a look at our bespoke garden gates. 
For more information on any of our work or if you would like to discuss a project of your own, please get in touch here.