Bespoke Garden Gate
Get your garden spring ready with a new bespoke garden gate!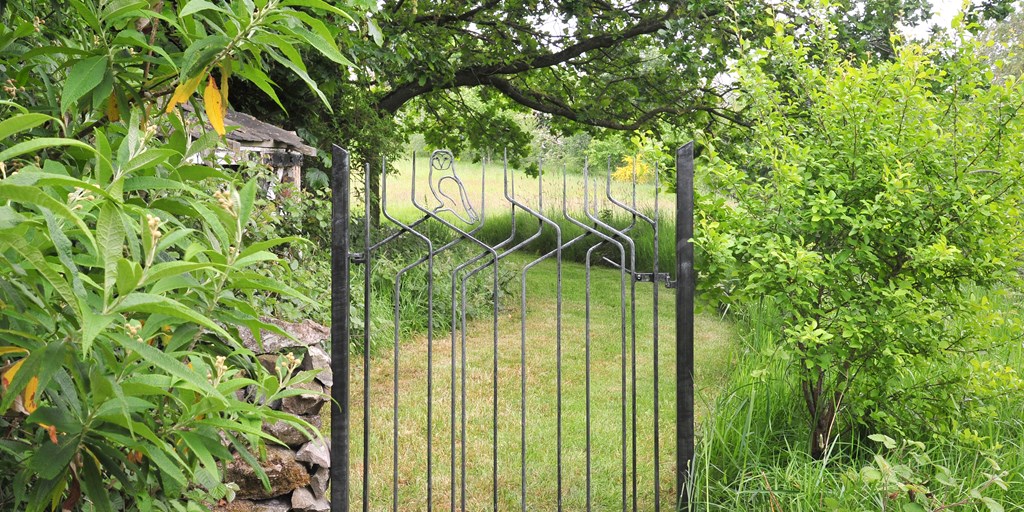 In recognitition of his love of the Lake District Chris has designed a range of garden gates inspired by the wildlife and landscapes of the Lake District.
And now with Spring just around the corner its the perfect time to update your garden gate with something bespoke, beautiful and unique.
Hand crafted and forged in the workshop in Ulverston the gates are inspired by the Lake District's natural beauty, the rolling fells, woodlands and of course wildlife.
Made with solid 40x12mm and 20 x 10mm steel bars the garden gates are lovingly formed by our team of skilled craftsmen and blacksmith into the unique desgins of Woodland, Owl, Stag, Herdwick sheep and Owl in Flight.
Galvanised and ready to paint or treated with our unique patinated lacquer finish these garden gates are a high quality piece that will last and give pleasure for a lifetime.
Each garden gate is supplied complete with fixings and are available with or without gate posts making them very easy to fit into an existing gate opening with stone or timber pillars.
Prices start from £1,435.00 inclusive of VAT.
Please contact us for more information, size options, prices and payment options.
UK delivery available.