New cantilevered viewing platform is not for the faint hearted.
The new cantilevered viewing platform which extends 5 metres out over a 150ft drop is now officially open to visitors at Stanley Ghyll in Eskdale.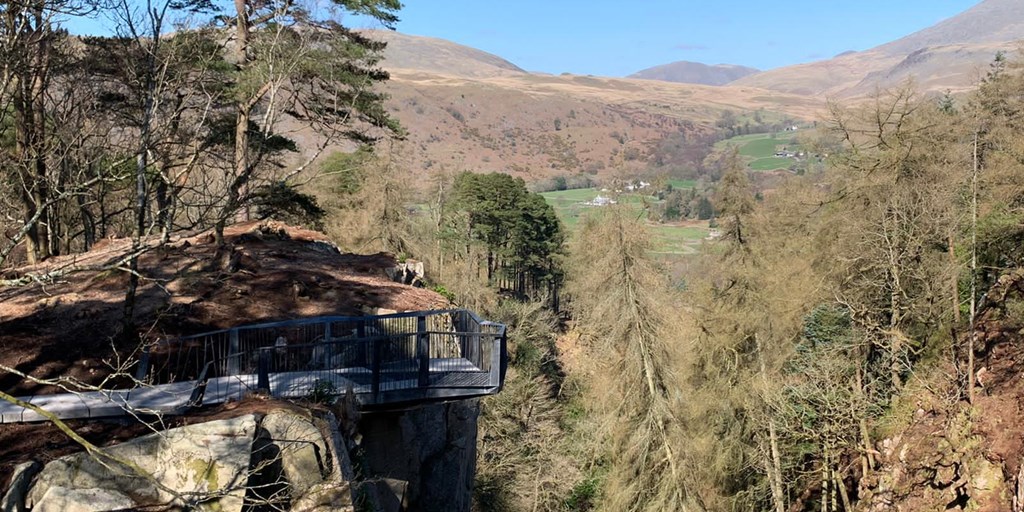 Designed by Chris and working with our chosen engineer Simon Wand, the platform has been commissioned by the Lake District National Park Authority, who have worked to restore the safety of Stanley Ghyll and implement changes that will secure its future as one of Cumbria's most iconic views.
Many will know Stanley Ghyll at Eskdale well, but the new platform will give visitors old, and new a different perspective on the beauty of this impressive and dramatic landscape.  Great consideration has gone into the design and positioning for the viewing station and working closely with the Lake District National Park Authority, we are proud to have created something truly unique for this deep narrow gorge and 60-foot-high waterfall. The exact site, at the top west side of the ghyll, was chosen because it sits within a natural dip, so that the structure does not impact on views or skyline.
The project was a labour of love for Chris and the team, "It's such a magnificent landscape; we wanted to ensure we created something both sympathetic to the setting, but to also give visitors an enhanced experience at the gorge.  Seeing the final platform installed and being able to stand and look down and around from a new perspective, was a real joy.  We hope visitors enjoy the views even more now it's in place."
Inspiration for the cantilevered viewing station comes from both the site's Victorian heritage, and the dramatic walls of fractured rock in the ghyll. These faceted and angled surfaces have been mirrored in all aspects of the structure from the deck and rising-up through the guardrails to make the platform feel like it's extending from its surroundings. As you walk along, the path opens out as you approach the cliff edge, with open mesh sections to the flooring for the brave to experience the drama and unique beauty of the setting. The whole platform is fabricated from mild steel, extending 5 metres out above the 150ft drop, with angular and faceted guard rails to mimic the fractured rock and open figures in the rock strata. The finish on all the steelwork is hot dip galvanised with a patinated lacquer used in other projects such as White Moss and Woodburn Bridge.
More information about the National Park can be found at https://www.lakedistrict.gov.uk/caringfor/projects/stanley-ghyll
A few photos from the workshop: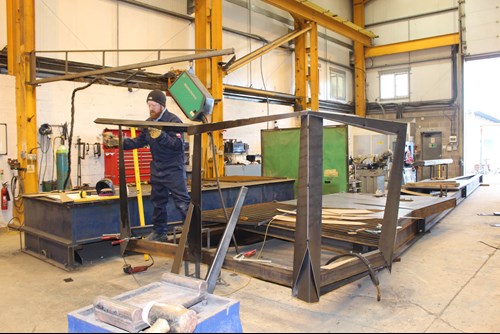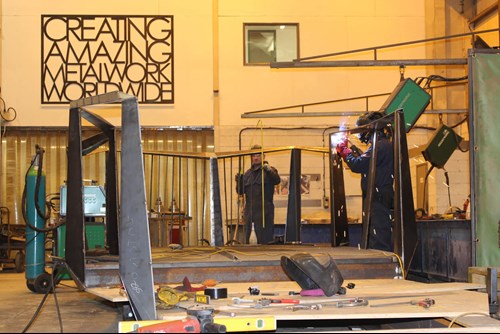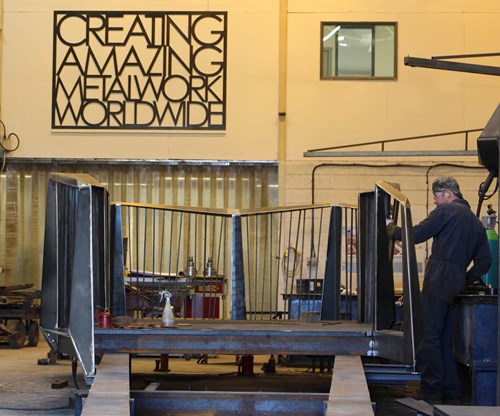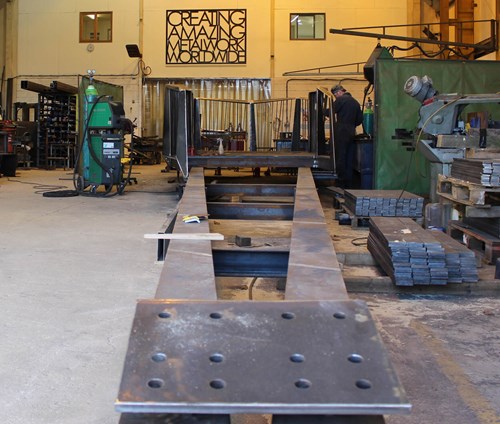 And blending into the landscape in the Ghyll.