Discover the hidden beauty of The Semple Trail.
The Semple Trail @Lochwinnoch Renfrewshire is an area of outstanding natural beauty within Clyde Muirshiel Regional Park and the place to find fresh air, great walks, water sports and wildlife as well as great places to eat and shop.  The full 15 kilometre Semple Trail runs around Castle Semple Loch and almost all of it is on traffic free routes or quiet rural roads.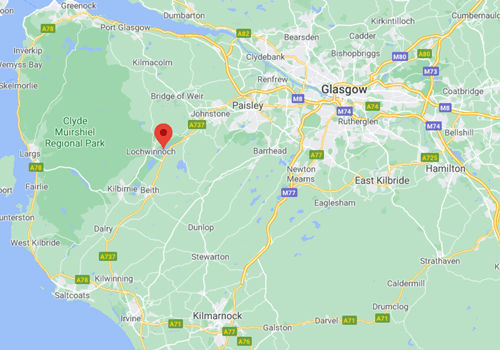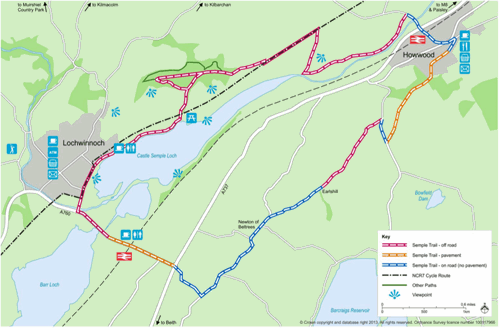 In 2014, Chris Brammall was commissioned by client Renfrewshire Council to design develop, manufacture and install a series of seven sculptures to be located at key locations along The Semple Trail.   The project presented Chris with the opportunity to combine many of his passions in using bespoke architectural metalwork to create a true 'sense of place' in some of the UK's most inspiring places.
Each sculpture design is inspired by different elements of the region and environment from the history and heritage through to location, inhabitants and surroundings.   
The sculptures sit within a designated foundation themed as a compass point depicting the precise location and feature a 'stray map' perhaps left by the previous visitor!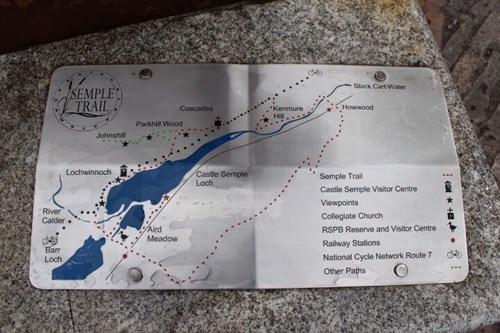 Pieces included in the trail are:
Kenmure Hill a solid patinated steel globe inspired by the worldwide trade that originated from Lochwinnoch.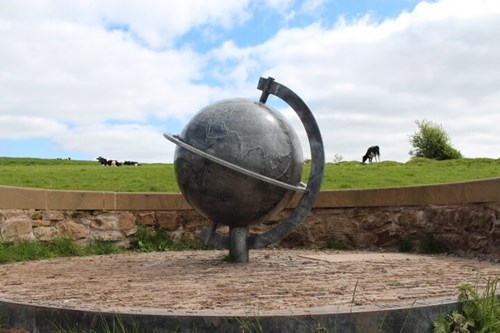 Courtshaw Hill.  A particularly stunning vantage point – this individually crafted bench features a back with a 'woven' design inspired by the weaving and textile industries which once thrived in the area.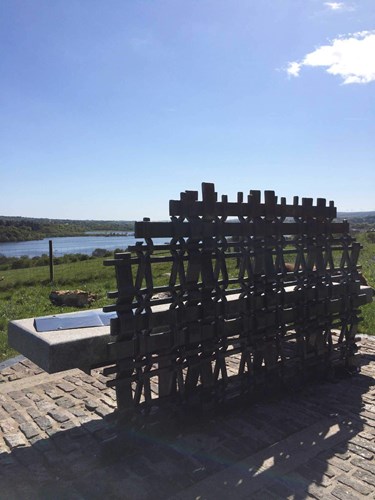 Parkhill.  A bespoke bench with a weathering steel backrest featuring a map of the trail.  The bench sits at a key viewing point where visitors can stop a while to enjoy the full view the loch and trail.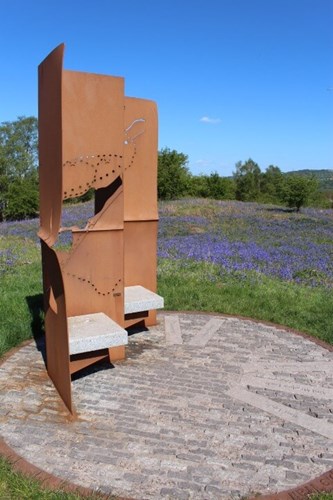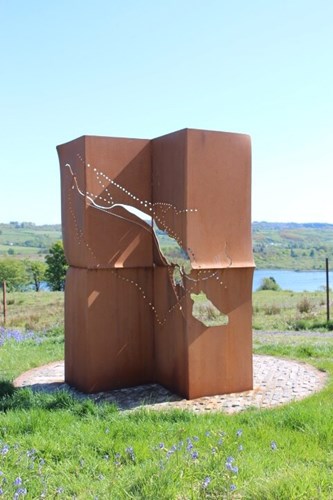 Johnshill 'Come Sit with Me' - a group of weathering steel seats which depict the area's legacy in furniture making.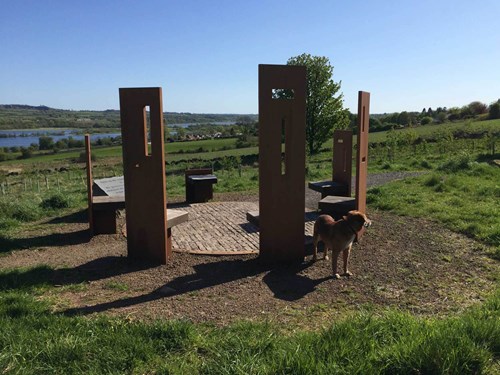 Loch Shore featuring a patinated steel bench designed as a folded map and displaying some of the amazing array of wildlife found in and around the Loch.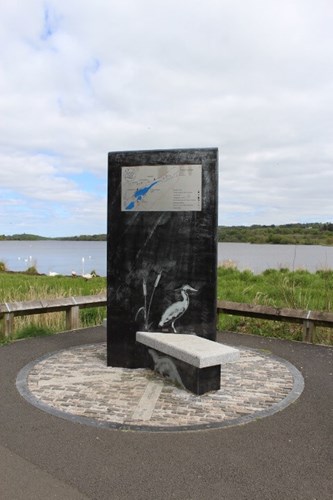 Castle Semple Visitor Centre.  In times gone by, locals would play curling on the frozen loch.  The piece at the visitor centre is designed to replicate the ice and ripples of water with fish swimming in the frozen loch and features curling stones highlighted with phrases and words from the game.
Tod's Seat.  A weathering steel bird sculpture sits within the RSPB nature reserve.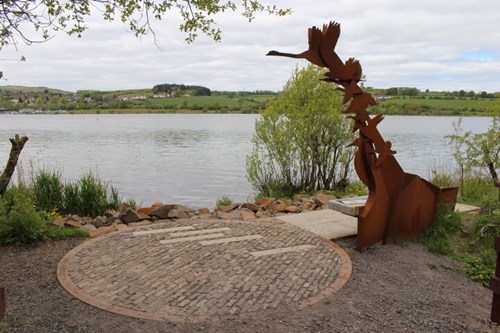 For more information visit www.clydemuirshiel.co.uk