New Gates - Windermere
New driveway gates receive commendation from Windermere & Bowness Civic Society.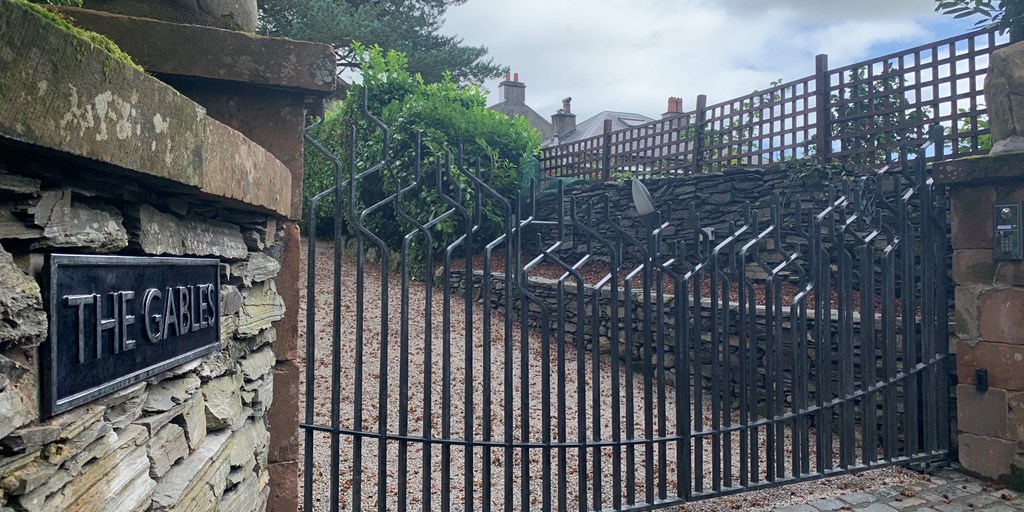 One of our latest gate projects for a residence in Windermere has received a commendation award from the Windermere and Bowness Civic Society.
Designed by Chris the gates have a woodland theme with a distinctive owl feature. The gates were fabricated here in our Ulverston workshop and installed by the CB Arts team.
With permission of our client we are delighted to share details of the commendation which reads:
"Windermere and Bowness Civic Society takes a close interest in all architectural developments in the town, whether large in scale or small in detail. Members have commented on your recently installed gates which we consider to be a superb example of innovate design and expert craftsmanship. The owl in the right-hand gate is a particularly attractive feature. Your gates complement the ethos of Windermere Conservation Area and, consequently, we have great pleasure in making this COMMENDATION."
One very happy client....and we're pretty chuffed too. Gates and house sign looking lovely...and its not just us that thinks so!!