On the move to galvanizing
This week the Figure of Industry sculpture reached a project milestone as it headed to the next stage in the process - galvanizing.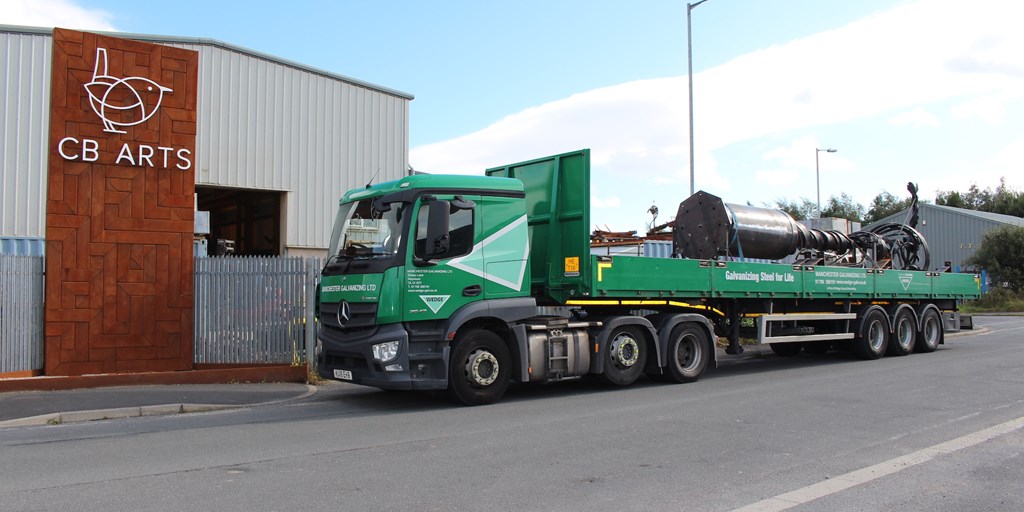 CB Arts Ltd have been using the services of Manchester Galvanizing for a number of years so they are quite used to us sending large pieces that require just that extra bit of tlc. At over 9m in height however the Figure of Industry sculpture is a biggie and needed to be dipped in one piece! We discussed the project with team at Manchester Galvanizing in advance and provided instructions and photos showing the lifting points which would need to be used to avoid damage to the sculpture.
Once back with us the sculpture will move into finishing before being installed in Banbury....more on that to follow.
You can read more about the story behind the sculpture in our previous blog post here.