Memorial sculpture A Pit in the City
A memorial sculpture dedicated to those that worked at Bradford Pit has been installed in Manchester.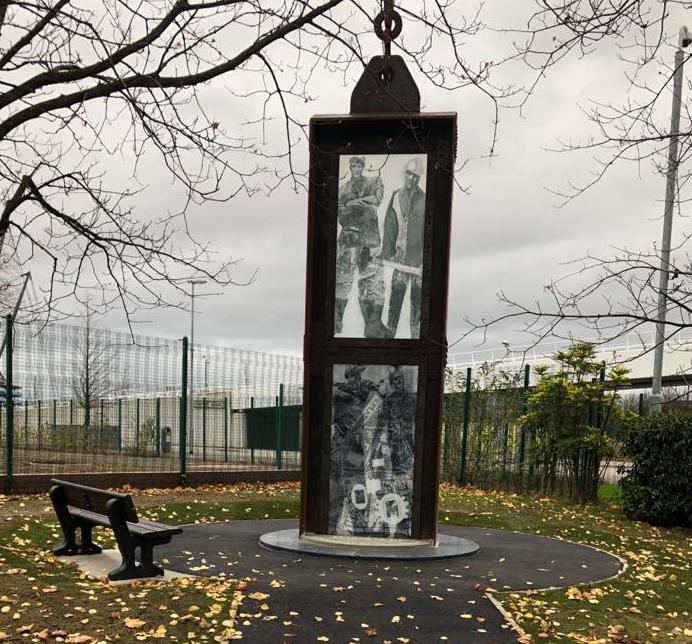 A sculptural memorial made in Corten steel has been installed on the former site of the Bradford Pit Colliery at the Etihad Stadium in Manchester.
Designed by our friend and client Artist Stephen Broadbent the piece takes the shape of a mineshaft lift and features over 100 rivets forged using traditional methods.
Chris worked closely with Stephen to develop the design concept which features a huge 'hook' as if holding the mine lift in place.  The sculpture was fabricated in our workshop in Ulverston.  Built in Corten the sculpture was left to weather naturally to create the 'rust' patina.
The extremely talented Jacob Phillip's is the illustrator behind the wonderful miners featured on the Bradford Pit Memorial. Jacob was an illustration student in 2016 at Manchester School of Art when he produced these illustrations in response to the Bradford pit project and through listening to the miners voices on our oral history recordings.
The project has been many years in the pipeline and is a huge credit to the relatives of the miners who have worked hard to realise the memorial.  A formal unveiling will be arranged in due course.