Bespoke signs 'Birds of the Bay'
Birds of the Bay. Do you know your Plover from your Oyster Catcher?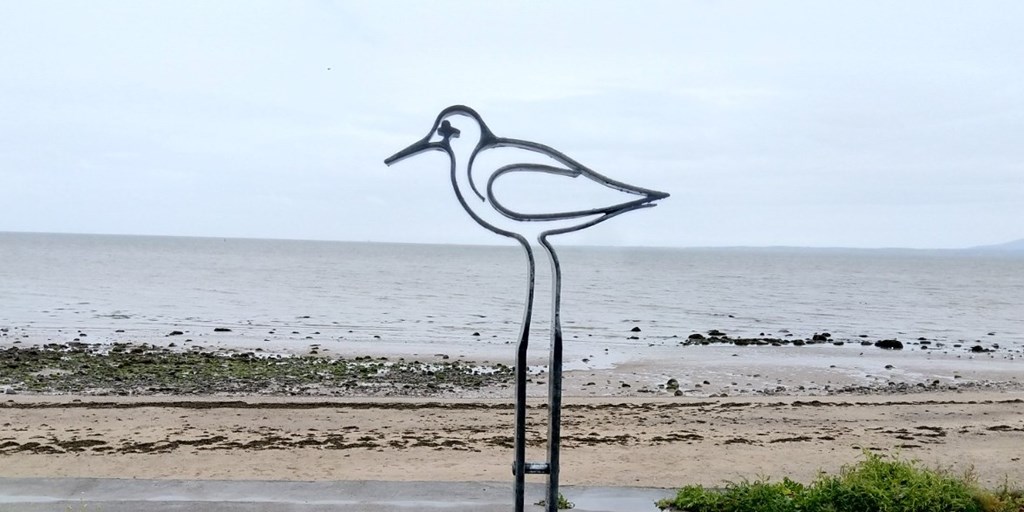 Seven stunning bespoke interpretation sculptures have been installed around Morecambe Bay as part of a campaign to highten awareness of the importance of the Bay as one of the top 3 places in UK for attracting wintering birds.
Designed by Chris each sculpture features a different bird, acting as a totem point and marker at the seven different locations. Interpretation panels have been designed by Minerva Heritage and The Way Design.
Lapwing at Warton Marsh
Morecambe Bay is one of the top 3 places in the UK for wintering birds, who come from northern regions to winter here in the UK.
The size and associated abundance of food in the mudflats, sands and saltmarshes are what attracts them here. They can be seen in their hundreds or thousands, with certain sites being associated with certain species (such as Potts Corner at Middleton, Lancashire being particularly good for murmurations of knot and dunlin).
However, there can be conflicts between people and birds. Recreational disturbance of winter roosts in the Bay has been an issue for many decades and local people/birders report that there has also been an increase in people using the coast, with new water/beach-based sports, residential developments and a general increase in people accessing the outdoors. Recreational disturbance has been cited as one of the reasons for declining in numbers of wintering birds in the Bay (and elsewhere).
You can find out more about this project and the valuable work of the Morecambe Bay Partnership on their website here.