New footbridge for Cartmel Village
Our latest stunning footbridge has been installed in the beautiful village of Cartmel.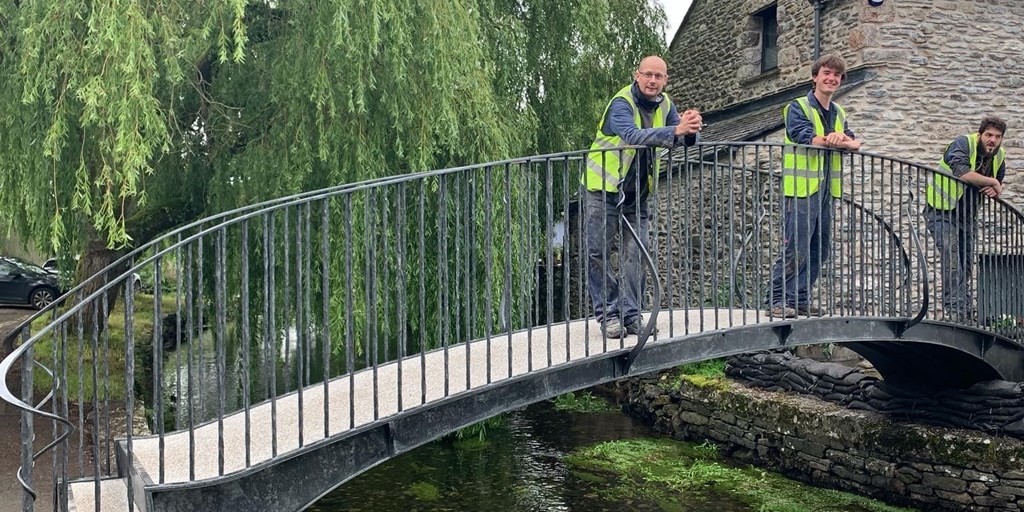 The village of Cartmel, Cumbria is the latest beauty spot to benefit from the addition of a bespoke Chris Brammall designed footbridge.  CB Arts have been working with Lower Allithwaite Parish Council to help realise the vision to add a new footbridge across the river Eea and this month the new bridge was fitted into place.
Chris' aim with the design was to keep the bridge very light in appearance.   The texture of the bridge mirrors the dappled light and leaves of the nearby willow trees and of the water.  The handrails flow in such a way they mirror the movement of the river.  The design process was quite complex as there were a number of constraints to work within and which needed to be considered - for example the height of the bridge is formed as the high arch to take into account Environment Agency conditions.
The project has been many years in the planning and it is just wonderful to see it come to completion and the feedback from the Cartmel and Cumbria community has been fantastic.  A number of local businesses have been involved in making it happen including Landscape Architects Iteriad, Engineers Bleasdale Wand and Curtins, Briscoe Construction as well as local Councils, United Utilities and the Environment Agency.  In particular Gibsons of Kendal transported the bridge expertly to site navigating the back narrow ginnels of the village to be able to lift the bridge into place. It was taken to site and fitted in one piece.
This is the fifth bridge that Chris has designed and built - three others are in the Lake District and include Staveley Footbridge, White Moss Bridge at Rydal and Woodburn Bridge at Skelwith.
Fabrication Photos.  The bridge was manufactured and finished at the CB Arts workshop in Ulverston, Cumbria.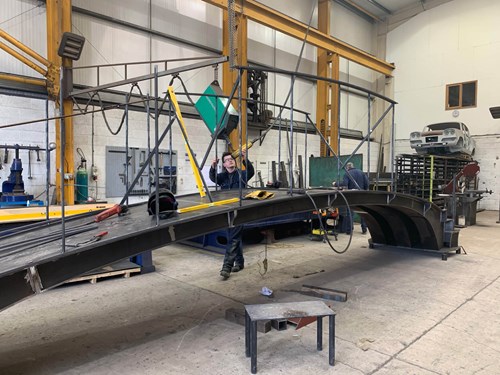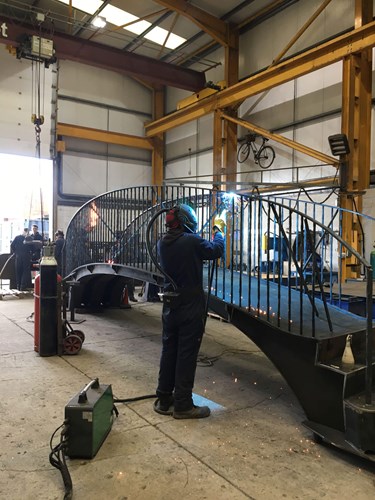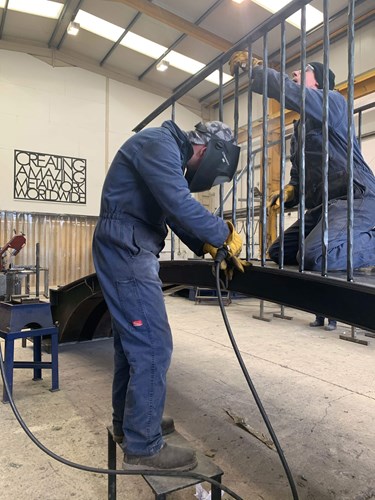 Expertly transported to site by Gibsons of Kendal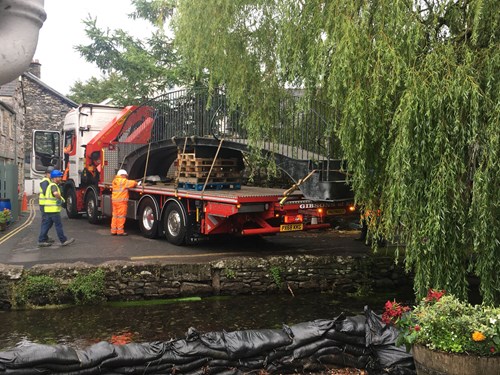 The new footbridge blends beautifully into the surroundings of Cartmel village.